Military Veterans: Did you know that congress passed the PACT act in August of 2022?
It greatly expands the presumptive illnesses eligible for disability claims through the Veterans Benefits Administration.
More presumptive-exposure locations for Agent Orange and radiation for Vietnam-era veterans.
New presumptive conditions for burn pits and toxic exposures for Gulf War and post-9/11 veterans.
Expands eligibility for VA health care for veterans with toxic exposure from those eras.
If you'd like more information on the PACT act, the Veterans Affairs administration now has a dedicated page.
This page also has a link to file a claim, and a link to apply for VA health care.
https://www.va.gov/resources/the-pact-act-and-your-va-benefits/
If you need help filing a claim, the Washington State Department of Veterans Affairs has contact information for claims assistance Veteran Service Officers, and there is no fee for their assistance.
https://www.dva.wa.gov/resources/county/Yakima
Veteran Advocacy Program
At MultiCare Yakima Memorial, we honor the tremendous service that military veterans have provided our country, and we strive to deliver our veterans the best service we can in return. With the implementation of our veteran advocacy program, we have committed ourselves to identifying needs specific to our veteran population and continually improving to meet those needs.
Enroll in VA Community Care
The 2019 "Mission Act" expanded and enhanced the VA's ability to provide referrals for quality medical care in Yakima from civilian community providers, particularly specialty providers. This way, the veteran doesn't have to travel to VA hospitals in Walla Walla or Seattle if that's their preference. This program is called VA Community Care.
You must be enrolled in the VA healthcare system to be eligible for VA Community Care. If you need to enroll in the VA healthcare system, see "Enroll in VA Healthcare" below.
The best way to enroll in VA Community Care is to see your VA primary care provider and get a referral for the specialty care you need in the Yakima community. This way you also obtain the referral you need for your care. To schedule an appointment with your VA primary care provider, call 509-525-5200 then press 2.
You may also contact the VA Community Care program by phone. They will then either coordinate your referral, or send you to get a referral from your VA Healthcare primary care provider, depending on the medical need. Be advised, these VA Community Care lines can have over an hour wait time. The VA Community Care hotline in Walla Walla is 509-525-5200, extension 23471. The national VA Community Care hotline is 800-733-8387.
Many questions about the program are answered at the VA Community Care overview page. The video below answers many questions about VA Community Care eligibility. Please note that Yakima is more than 60 minutes from VA specialty care (criteria #4), and veterans only need to meet 1 of the 6 criteria to be eligible.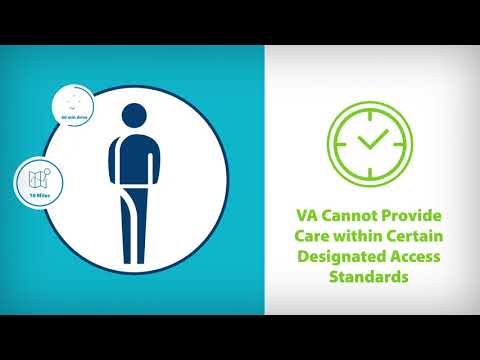 Enroll in VA Healthcare
There are a number of different ways to enroll in VA Healthcare. The most direct method is to contact the VA Healthcare eligibility team in Walla Walla.
You will need a copy of your DD-214 to enroll in VA Healthcare. The DD-214 is a certificate of discharge from military service. If you need a copy, see "Obtain a DD-214" below.
The best way to check your eligibility and enroll in VA Healthcare is to visit the Walla Walla eligibility website and follow the directions.
To contact the Walla Walla VA eligibility department by phone, call 509-525-5200 and then press 3.
Obtain a DD-214
There are a number of places that DD-214 certificates are stored, and therefore a number of different ways to request a copy.
If your DD214 exists in the military personnel database, the best way to receive a DD-214 copy is to register for a VA eBenefits account. This has the added benefit of allowing you to learn about your specific eligibility for benefits other than medical benefits. Follow the directions to get a premium account, then click "Manage Benefits" and "Military Personnel File (DPRIS)" to get your DD-214.
If your DD-214 was never scanned into the military personnel database, your next best option is to request a copy through the US National Archives, military service record request page.
If your DD-214 does not exist in either the military personnel database or the national archives, it's possible that county or state records can prove your service. Please see the national archives "Other Methods to Obtain Military Service Records" page.
Veteran crisis line
There is a national hotline established for veterans who are in crisis. This can include anxiety, depression, sleeplessness, anger, processing difficult memories, thoughts of harming yourself or someone else, or other things.
Reaching out is free, confidential and you can remain anonymous if you wish.
Call 800-273-8255 (press 1). Or visit veterancrisisline.net.
Yakima VA facilities
Yakima has three facilities to help veterans.
Yakima VA Medical Clinic
717 Fruitvale Blvd.
Yakima, WA 98902
509-966-0199
This is a Community Based Outpatient Clinic (CBOC) for veterans who are enrolled patients in the Veterans Health Administration


Yakima Veteran Center
2119 W. Lincoln Ave.
Yakima, WA 98902
509-457-2736
This is a counseling center, specifically for veterans who have served in combat.

VFW Veterans Service Office, Department of Washington
1630 S 16th Ave
Yakima WA 98902
Phone: 509-654-7191

Email: vfwvsoyakima@gmail.com / nadine.newman@va.gov

Nadine Newman, an accredited claims consultant, assists veterans apply for cash benefits from the Veterans Benefits Administration. There is no charge to the veteran for her services.