YVC Community COVID-19 Test Site To Remain Open Through August 27
Community news
|
Monday, May 16, 2022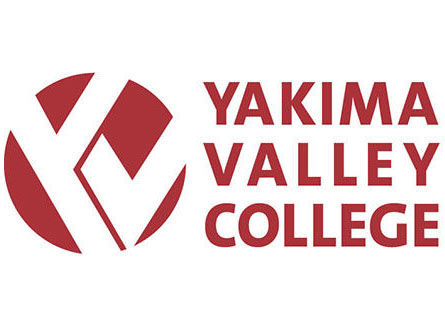 FOR IMMEDIATE RELEASE – May 16, 2022
Contact: Bridget Turrell, Memorial Communications, 509-575-8116

YVC Community COVID-19 Test Site To Remain Open Through August 27
YAKIMA — Yakima Valley Memorial, Yakima Valley College, and Signal Health are pleased to announce that the community COVID-19 testing site at YVC will remain open through August 27, 2022, after our partner, the University of Washington (UW), extended its contract. The UW provides funding and does the laboratory test work for the site.
COVID-19 testing continues to remain an important strategy to control the spread of Covid-19. Testing, along with vaccinations and boosters, provide the means to limit the spread. The UW is tracking new Omicron variants in Washington state that have the potential to increase community transmission.
Access to low-barrier Covid-19 testing ensures people can quickly determine if they are infected and take measures to prevent the spread to others.
"We continue to be grateful for our partnership with the University of Washington and Yakima Valley College, which allows us to keep this crucial testing site open. COVID continues to be a part of our lives and the need for low-barrier and easily accessible community testing has not gone away," says Michael Vachon, test site supervisor. The YVC site is the only community test site between Richland and Seattle.
COVID-19 testing is open to anyone with symptoms, or anyone who has been exposed or is concerned about exposure. Tests can be performed on infants as young as 3 months and results are generally available the day after testing. These are PCR tests, and the patients swab themselves following instructions from the testing staff.
The YVC site is a walk-up clinic, where you park and walk up to the test site, located at 810 S. 14th Ave., in a parking lot on the north side of the college. For those unable to leave their vehicles, there are ADA parking signs in the patient parking lot with the phone number to the test trailer. When called, volunteers will come out to cars to do the test. COVID-19 testing is available Tuesday through Saturday, from 8 a.m. to 3 p.m.
We strongly encourage appointments, but can accommodate walk-ins. The test is free of charge and open to everyone, with or

without identification. We do not check immigration status, ever. If you do not have ID or do not wish to provide it, we will still test you.
Spanish-speaking staff are available for translation.

# # #

About Yakima Valley Memorial
Yakima Valley Memorial is a health care system that includes Yakima's only acute-care center, a 226-bed, nonprofit, community hospital serving Central Washington's Yakima Valley. Yakima Valley
Memorial includes primary care practices and specialty care services including high-quality cardiac care; cancer care through North Star Lodge; breast health at `Ohana Mammography Center; acute hospice and respite care at Cottage in the Meadow, winner of the Circle of Life Award from the American Hospital Association for innovative palliative and end-of-life care; pain management at Water's Edge; an advanced NICU unit, the only place in Central Washington that offers specialty care for at-risk infants; advanced services for children with special health care needs at Children's Village; and The Memorial Foundation, a separate 501c(3) organization that raises funds for innovative health care programs in the Yakima Valley (www.memfound.org).
Visit Memorial online at www.yakimamemorial.org or on Facebook (www.facebook.com/yakimavalleymemorialhospital), or Twitter (www.twitter.com/Yakima_Memorial).